Blogger Spotlight: Nuestra vida Dulce
The past two weeks I shared a bunch of my favorite things with all of you in time for the holidays.
Now that Christmas is quickly approaching this week and we all probably (hopefully) have a 3 day week and 4 day weekend I thought I would use this week to share with some of my favorite reads that you can get up to date with during your days off!
I'm not sure what lead me to Nuestra vida Dulce, because normally one clicks leads to another and another and by the end of it I can't even remember where I started, but I'm so happy that I found Joi!
Not only is she adorable and incredably sweet, but she is quite the queen when it comes to home projects.
Take a peek at some of her projects:
She saw the potential in this $45 craigslist find :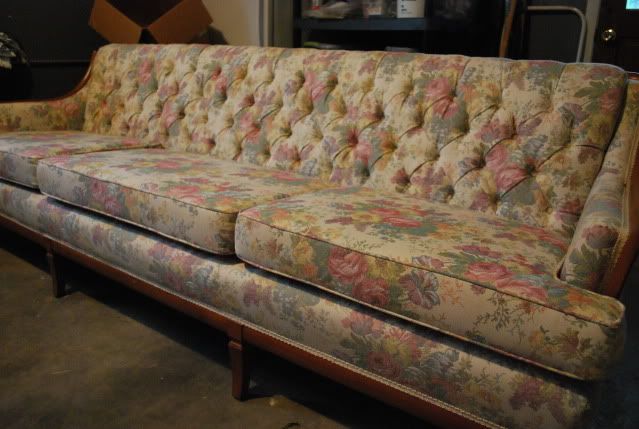 After a quick trip to the upholster she now has this in her living room:
You must check out this amazing DIY projectas well. How sweet are those butterflies that she made from scratch! The blue chair is actually another one of her projects as well.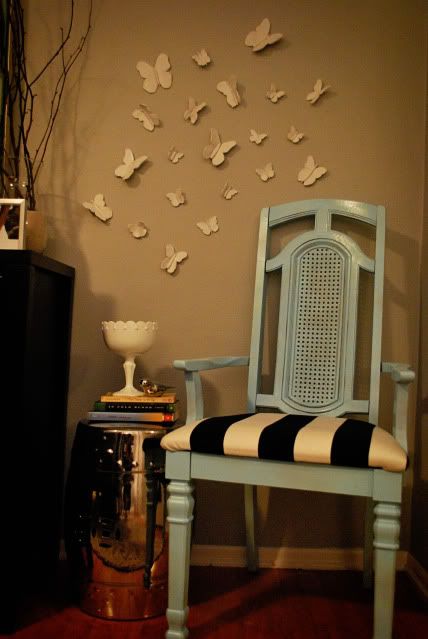 She is a craigslist junkie and took this: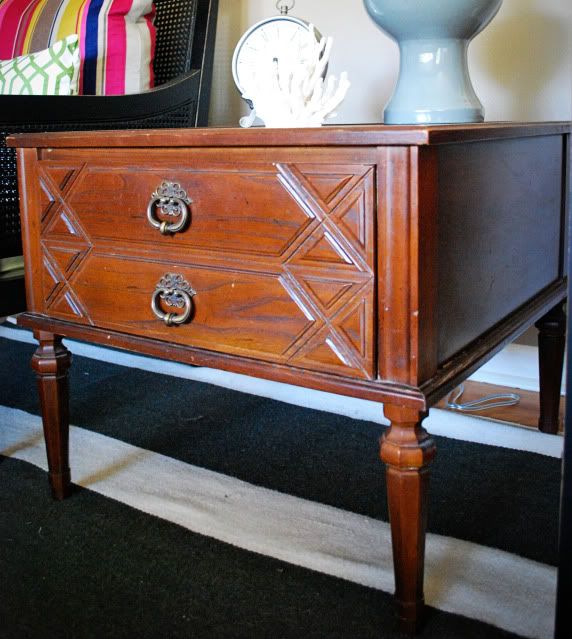 And made is look like this: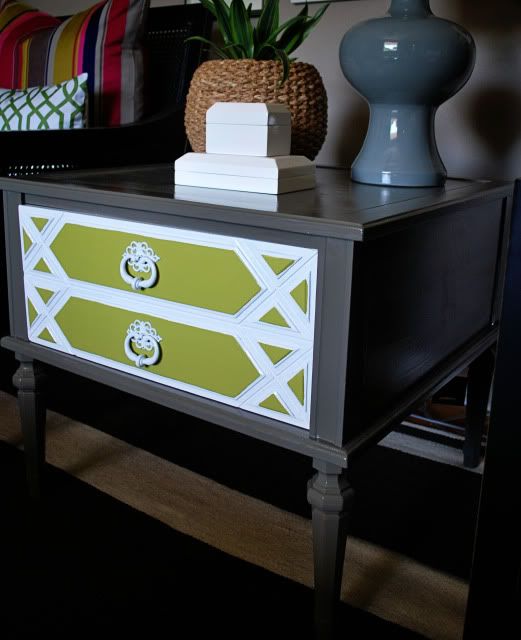 Due to her intense love for craiglist and her amazing ability to find fab pieces she now has a feature on her blog called, " What's good in your hood?". If you send her an email with your neighborhood she will get back to with her picks.
I love the idea of craigslist, but easily get frustrated with my searches. I'm itching to email Joi and ask for help!
I hope you all go over and give her visit!
Any great blogs that I should be reading, but I'm not yet. Keep me in the know! 
Don't forget my last give-away is open till tonight at midnight, EST!
Emerson Made Give-away winner is Amanda!
Mythic Paint & Frog Tape Give-away winner is none other than Roeshel from The DIY Showoff! I'm certain she'll put it to good use!
Labels: blog crush