Look for Less: Ruthie Sommers Kitchen
I constantly see this picture pop up on blogs.
Why exactly? The kitchen doesn't look massive, it doesn't look very expensive full of marble, tile and high-end appliance yet I have kitchen envy.
The simple answer is because it looks like it's full of personality and charm. I feel like the second you step in that kitchen you feel like your home. With pops of bold color designer Ruthie Sommers made quite an impact.
Another main key to it's success is that the major impact is done with paint! It's a low-cost revamp that people can do in their own spaces.
So how do we get the look for less? We start by painting the town black!
Ms. Sommers used Soot by Benjamin Moore. Now BM paint is on the high-end so I would take my paint chip to Home Depot and them make it for me in Behr. I've used both brands and both work well. If you choose to prime the walls I would make sure to get a primer with a dark tint. This should prevent the need for many, many coats of Soot.
Don't forget to raise the roof with this paint job and paint the ceilings!
If you don't already have a French Door I would try to search for one on craigslist. They are available at local home improvement stores, but are a bit pricey.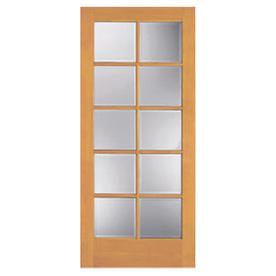 * Not sure if all states have them but we have a Home Depot clearance outlet! Also a good place to check first when starting any home project.
** Another place to look is at Habitat ReStores it's a shop full of home improvement donations from local contractors and the profits go to Habitat for Humanity!
Of course we need to paint that as well with a pop of color!
I would go with either: BM 733 PALM COAST TEAL
Or: BM 741 SAN JOSE BLUE
The must go place for a Tole Chandelier has to be ebay! This one was going for $40 and most of them range from around that to $100. A new coat of white paint and up it goes on my black ceiling!

For the artwork I would head right to my local thrift shops for sailboat/ocean scene oil painting. I tend to find them most times I go!
The fish prints are even easier. No need to leave home. A quick google search and I can copy and print all the fishes I desire.
* The images on this site are for sale, but all of them have images without watermarks so print away!
Now we just need to add a Lack shelf and head to Home Goods for blue/white ginger jars.
I love the little canisters with french writing on top of the refriderator.
I couldn't find those exact ones, but I think this is a good start:
Depending on whether or not you need a French door this look can be done for around $150-$200.
Labels: domino, effortless style, inspiration, look for less